iPhone 4G to Arrive in China Sooner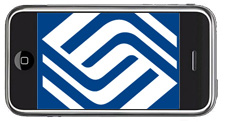 As discussed earlier, China is becoming one of the fast growing markets for iPhone. Now seems that Apple has finally got serious about the issue as they recently signed an agreement with China Mobile according to which Apple is to eventually support the carrier's fourth-generation TD-LTE data network. China mobile is going to increase the production of LTE chips as they don't have enough for iPhone 4Gs production to start immediately.
Apple knows the right time to take right actions. According to stats, the 4 outlets of Apple in China are the highest grossing sales centers worldwide with highest traffic! So it was the best time for Apple to shake hands with China Mobile!
Although Apple was planning iPhone to be launched in later part of 2011, but now seems it will be available an year after may be! On the other hand, as soon as iPhone 4G comes in the market, China Mobile is to start selling it. And most probably, China Mobile may not wait for 4G to come and start selling later this year as expected by Apple Insider!
Tags: China Mobile, iPhone 4g