Home
»
iPhone News
» China, a Rapidly Growing Market for iPhone in 2011 and Onwards
China, a Rapidly Growing Market for iPhone in 2011 and Onwards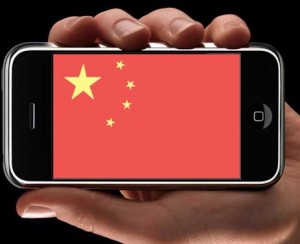 iPhone is now getting global speedily. After United States and UK, now it's time for Asia. According to recent publication at PC World, iPhone sales in China are increasing at a rapid speed. By the end of 2010 iPhone held 8.3 percent of smart phone market share in China, which was 5.4 at the beginning of the year. Now if iPhone keeps on selling in China at same pace, it is expected that it will hold about 13% of the smartphone market share in China by the end of year 2011. Currently there are about 62 million smart phone users out of which about 5.1 million users are using iPhone. Apple has the biggest smartphone market share in USA which is about 28.6% by now and if Chinese market grows at same speed, it will hardly take a few years and Apple will have bigger smartphone market share in China as well.
The demand for iPhone is increasing due to which there is sufficient shortage and customers are also having hard time because of small distributors' network there in China. This is something felt more by the research companies and less by Apple. This is mainly because China was never an important market for Apple, but now Apple needs to take it seriously!
If you have tried updating to the recently released iOS 4.2.1 update on iPhone 4 and encountered Error Code 1013 or Error Code 1611, then you are a not alone. This has been a common issue across all iOS devices updating to iOS 4.2.1 and Apple Support Discussion forums are full of users complaining about this issue.
Tags: China, iPhone Market Share