Now Gift Apps From iTunes Store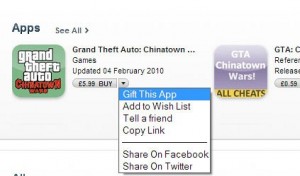 Sending and receiving gifts is always great. It builds better relations between the sender and the receiver and on the other hand creates a good business model. This is what was missing from the App Store for long time.
Now it got fixed, and you can enjoy sending and receiving apps you like most. Try out Gift This App feature on App Store now.