Microkart Evolved 1.0 On iPhone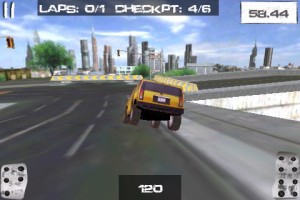 MicroKart Evolved 1.0, a new captivating game for iPhone and iPod touch by Zen Frogs LLC is now on iTunes Store. Released on April 7, the game seems making a clean road to top apps chart. This is the extension of the  hit game or early 2009, Microkart.  The next generation racing game for games geeks comes with impressive 3D environment that lets the players feel like they are really there racing the hummers.
Those who already got it, share your views!