List of Cool iPhone Dating Apps
An iPhone Dating Application is designed to provide you ease and convenient in finding a right partner. iPhone dating apps make your lives enjoyable by providing you a good match. It is helpful for those who are not able to date because of their work and time, these online dating sites can give you the best help in finding a good match and you can find a potential partner by using your mobile phone. iPhone dating application is perhaps the most useful in all types of apps that allows you to find a potential partner easily.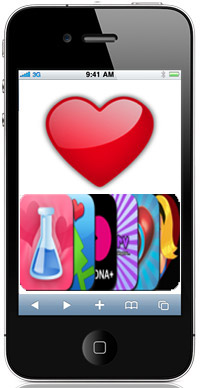 A list of best iPhone dating apps is given below.
Smart dating: Smart dating has all the features and benefits of online website that makes online dating enjoyable. Smart dating allows you to send real, and virtual, gifts to people with the swipe of a finger.
Match.com: Match.com is another online site that has made lives of people easy and enjoyable. It connects a lot of users and makes their lives easy and convenient.
eHarmony: eHarmony is another famous online dating website that has a lot of features and has a number of supporters. It keeps on updating itself to meet the growing demands of people.
Dating DNS free:
This online dating site has a special monitoring system to eliminate fake accounts and a lot of other features to give you a smart match.
Social connect: Social connect helps everyone in searching someone special. It connects millions of people worldwide through social networking giant face book and makes lives of people easy and enjoyable.
Tags: Cool Apps, Dating Apps