iPhone OS 5 & Multitasking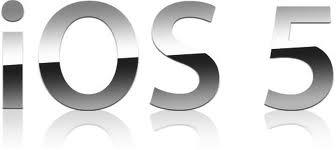 A video from Vietnam (Photo below) displayed what was a replica white iPhone that was utilizing a smart new Expose-like iPhone multitasking in the unofficial iOS 5. Some things noted from the videos are:
This could be glance into the future iPhone OS multitasking and iPhone 5 likewise, despite the device being fake and the iOS being a mod for iOS 4.3. But still I really do wish that Expose-like multitasking would be a feature for the upcoming devices and software. Apart from the rest since the White iPhone is coming out after all this could also be inviting along with that huge 64GB capacity.
The credibility of this source is also somewhat stable as it was the same group that displayed a similar introduction to the white MacBook unibody version weeks before it was officially launched. But we cannot deny that something is still to come out in June's WWDC where iOS multitasking would become reality. Keep your fingers crossed!
Tags: iOS 5, iPhone OS, Multi Tasking